Hi there ! Titbelsoeur here today,

This Wise Owl you will easily buy on Sal's site here : https://www.slslines.com/
I have colored it with pencils, then glued it on to a book page that I had lightly colored with acrylic paint, then stamped to look like trees.
I stamped the mushrooms I have designed as a wink at the bottom of the page.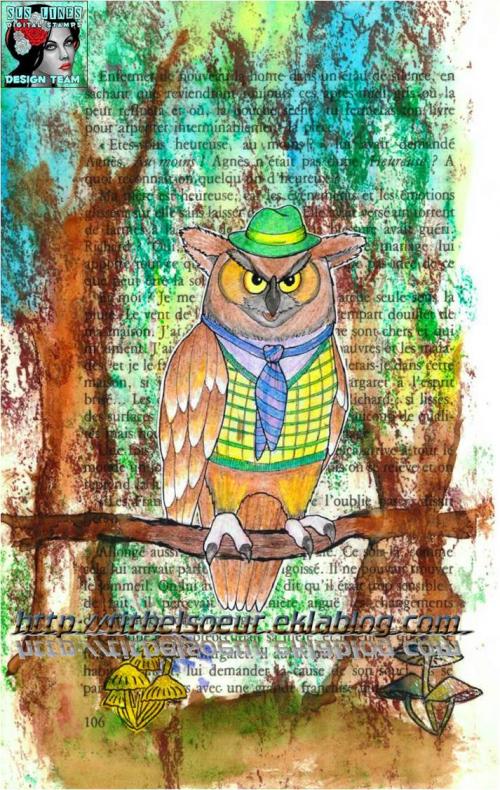 Hope you like it ! your comments are always welcome with great pleasure

Titbelsoeur
my blog
my Facebook page